Tulsa's 2017 non-conference schedule features 4 teams that all went to bowl games a season ago. The next opponent for the Golden Hurricane is (1-0) Louisiana Lafayette. This will be the home-opener for Tulsa, Montgomery is 2-0 in such games. Tulsa is looking for some answers on both sides of the ball after last week's blowout loss, the Ragin Cajuns are the perfect challenge for those question marks. Lafayette is sound-enough to provide a challenge, so TU will have to execute well if they want an easy victory. Here is my preview for this week.
Last season:  ULL went to their 5th bowl game in the past 6 seasons, going 6-7. They were able to win 6 games despite the fact that they had the 11th worst S&P+ Offense in all of college football. They found success by having a top 50 scoring defense, and going 4-2 in one possession games.
This season: After having a horrific offense last season, ULL hired a new offensive coordinator this off-season. The good news: It worked in the first game; The Cajuns put up 51 points on FCS team SE Louisiana, their most offensive points since 2014. The bad news: That top 50 defense from a season ago allowed 48 points to an FCS team.
The coach: Mark Hudspeth was hired in 2011, his first division 1 head coaching job. Him and his swole arms (see photo below) found immediate success, winning 9 games in his first year. This was quite impressive, as the Ragin Cajuns hadn't won 9 games since 1976. Hudspeth kept it going too, winning 9 games in 2012, 2013, and 2014. Everyone at ULL was happy, and Hudspeth was being mentioned as a candidate for a power 5 coaching position. However in 2015 things turned in the wrong direction. The Cajuns went 4-8; furthermore, Lafayette received NCAA infractions due to the actions of an assistant coach. ULL had to vacate 22 wins from 2011-2014, taking away most of Hudspeth's early success. Since then the Cajuns have struggled, and Hudspeth is on the hot seat.
Best Players: DE Joe Dillon (#3) is just a sophomore, but he is the Cajuns best pass-rusher. He lead the team with 7 sacks as a freshman last season, and already has 1 after the first game. Also, he sealed the victory last week for the Cajuns. SE Louisiana scored with 48 seconds left to make the game 49-48. The Lions wanted to go for the victory, so they attempted a 2-point conversion. They fumbled, and Joe Dillon scooped it and went 98 yards the other direction to seal the victory.
Elsewhere, senior S Tracy Walker (#23) is the leader in the secondary. Walker had 3 interceptions last year, and tallied 10 tackles last week.
On offense, the Cajuns don't have one guy that's going to beat us, but their best player is WR Keenen Barnes (#21). Barnes lead the team in targets and yards last week.
Uniforms: ULL's uniforms are a good example of how much consistent striping can improve a uniform. With that said though, the "Ragin Cajuns" Logo has a chili pepper on it. (It is the apostrophe after "Ragin"). Advantage Tulsa. Also no Uniform prediction this week as Tulsa announced they'll be going all-white.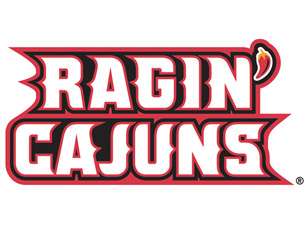 Keys to the Game
Tulsa
Run ball early and often. I mentioned last week that this will be the key in every game. More so this week as ULL has an absolutely dismal run defense.

Spread things out passing the ball. Last week it seemed that Chad was locked in on either Hobbs or Keenen every play. Would like to see a couple of other guys make some plays on Saturday.

Force turnovers. ULL QB is going to make some mistakes. They'll have lots of confidence after last week's 51 point performance, so hopefully we can bring them back to earth.
Louisiana Lafayette
Make Tulsa beat you with the passing game. Chad passed the ball decently well last week, but it is obvious that running the ball is still the strength.

Don't allow 3rd down conversions. Last week Tulsa had 26(!) 3rd downs, but converted 16 of them, good for 62%. ULL should try to keep that conversion percentage around 35%.
My preview: Coach Montgomery said in his press conference Tuesday that the quarterback competition will remain open through this week. Okay quick disclaimer, I had to get that information from the Tulsa World because Coach Montgomery's press conference on the Golden Hurricane website is "premium" content. Meaning I have to pay at least $6 to watch it.. not cool. Has it always been like this?
Anyway, this game will be another chance to see how our QB can play. ULL had a decent scoring defense last year, but after allowing 48 points to an FCS team last week it is clear that they are struggling to replace their linebackers from a season ago. Tulsa should be able to move the ball up and down on this team, but ULL's secondary is talented enough to require our QB to throw accurate balls. I think we'll see both QBs play again, and both should  succeed. With that said, I believe that but the guy that starts vs Toledo will be whoever can throw the ball the best against the Cajuns.
For Tulsa's defense, this is another opportunity for our linebackers to gain some experience. The Cajuns build their offense on running the ball, so Edmiston and Revels will have to hit some people to stifle an offense that scored 51 points last week. Last week's 51 point performance was a product of the Cajuns playing a bad FCS team. If Tulsa plays well, I wouldn't expect ULL to score get more than 20 meaningful points on Saturday.
Prediction: I'm actually intrigued by this game. As I mentioned ULL is bad, so we should expect a blowout win. However, I think they have enough talent to require us to execute across the board in order to do so. I predict that we start slow offensively, and then catch fire as we enter the second quarter and never look back. Tulsa 44-20